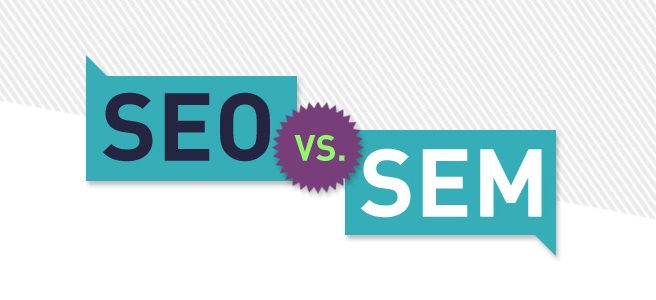 Something that we run into quite often is a lack of understanding between the basic principles of Search Engine Marketing (SEM) and Search Engine Optimization (SEO). These are two very important terms in the world of Digital Marketing and can mean a lot of new traffic for a business. Not to get all philosophical on the situation, but we can confidently postulate that all SEO is SEM, but not all SEM is necessarily SEO.
A better way to think about it is to think of SEM as the CEO or owner of a company. That company employs SEO, Pay-Per-Click Advertising, Social Media Marketings, Content Marketing and Website Design. Each of the employees work together, and they all work for SEM.
Here we'll break down SEO and SEM for you so that you can better understand and distinguish the difference.