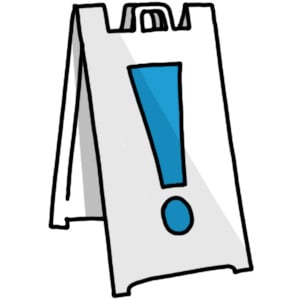 In case this is the first page of our website that you've landed on, let's just get this out of the way: We think most traditional methods of outbound marketing can be a huge waste of time. If you don't know why, check out our Inbound Marketing page. We'll lay it out for you.
Now, you might say to yourself, "I need to change my entire way of thinking about marketing? Ugh. That sounds like a lot of work."
We won't lie--shifting from an outbound to an inbound mindset can be challenging. It's easier than you might think, though. In fact, you may have used inbound methods in the past and just not known it.
Though it's often considered part of outbound marketing, digital advertising is actually a great example of how inbound marketing works. It involves targeting people based on their specific interests, which makes the ads far more effective.
Tribute Media can work with you to determine how online ads might figure into your marketing plans. If you're already interested, just go ahead and schedule a meeting with us.
EXAMPLES OF DIGITAL ADVERTISING
If you've ever done a search on Google or gone to any professional media website, you've probably seen digital advertising at work. Examples include:
Pay-Per-Click Advertising:

These are the ads that show up on page one of search engine results. You bid to have your ad appear in the results for particular searches. You only get charged for the ad when someone clicks on it.
Remarketing:

Remarketing involves adding a tag to Google Adwords to pages on your site. When people go to a particular page, you can put them on a list for a related keyword or search term. From there, you can design a marketing campaign so these viewers see relevant ads whenever they search for the same terms or related ones.
4 BENEFITS OF DIGITAL ADVERTISING
Unlike billboards or TV ads, interactions with online ads can be tracked and measured effectively. The benefits that come from digital advertising include:
1) BOOSTING ROI AND SALES
Nielsen studied more than 800 digital ad campaigns over seven years. After going over their results, they determined that every dollar spent got an average of almost threefold back.
2) ASSISTANCE WITH YOUR OTHER ADVERTISING EFFORTS
Digital advertising doesn't just yield you high returns in itself—it increases the ROI of your advertising campaigns in other media too.
Research has shown that including online ads helps your other media perform better across the board. Billboards, for example, yielded greater ROI by a little over 50% when digital ads were a part of the same campaign.
3) GUIDES CUSTOMERS THROUGH THE BUYER'S JOURNEY
A big concept in modern marketing is the buyer's journey. Basically, it's the process a consumer goes through to buy a good or service. It has three stages:
Awareness
Consideration
Decision
Tribute Media has the tools, skills, and experience to help you guide customers through each stage. We can work with you to craft advertising that speaks more directly to your audience.
4) STIMULATES INTERACTION AND WORD OF MOUTH
It's the hard truth—no type of advertising can match word-of-mouth recommendations. People are much more inclined to use a product or service if a friend or family member like it. Online shares and recommendations have almost as big an impact as personal ones.
And there's the trick: When someone shares a piece of your digital advertising, you get to tap into that power. Tribute Media can help you craft advertising content that does just that.
For more information on our digital advertising services, contact us.