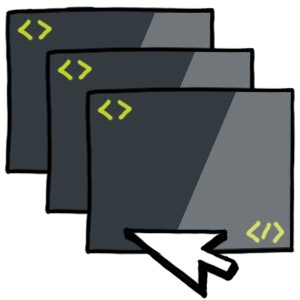 Before you can get where you want to go, you've got to know where you are. That might sound like something you'd read in a fortune cookie, but it's the cold, hard truth of running a business. And it's just as true online as it is offline.
At Tribute Media, we know the importance of having clear, attainable goals. That's why every project we take on starts with a web development consultation. In this initial stage, we meet with you and discuss your vision for your business. From there, we'll talk about how to make that vision a reality.
GETTING TO KNOW YOU
Imagine meeting someone for the first time. You shake his hand and say hello. Suddenly, they throw up all over you. Not a pleasant picture, is it? But that's pretty much what too many sales reps do: They just spew information at prospects without figuring out any of their problems first.
Tribute Media doesn't vomit on people. Instead, we take the time to understand what you want and then figure out how to get it. We ask questions like:
WHAT'S YOUR VISION?
How do you see your business and your market? What's the message that you want to present to the public at large?
WHAT ARE YOUR BUSINESS OBJECTIVES?
One of the most common "objectives" we hear is that people want more traffic to their website. But why? Do you instantly become richer when someone lands on your website? No. So what do people really mean by this? We find out by asking questions that will uncover the real needs of your business.
Do you want:
To entice people to visit your physical location?
More qualified leads?
The ability to generate revenue online?
WHAT'S YOUR BUDGET?
Web development and marketing aren't magic. We can't conjure up a new site or more visitors out of thin air. Doing things right takes time and money. Because of this, we'll take an honest, no-B.S. look at what you can get for what you can afford.
TOOLS OF THE TRADE
Once we understand your specific needs and settle on a plan, we'll get to work. To get an idea of what we can do and how we do it, click the links below:
If you have questions for us, go to our contact page and drop us a line!