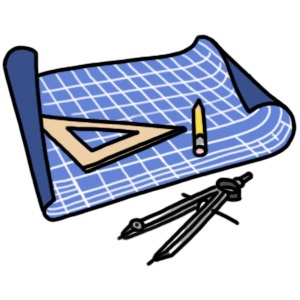 Think about the steps you take to build a house.
Before the first brick gets laid or the first nail is hit, you need a design and blueprints. But before you even get to that point, you need to find a good location for your house. You need to think about the rooms and spaces you'll need, and of course, you'll need to do some hard, realistic number-crunching to figure out how to pay for your new home.
At Tribute Media, we help businesses lay the foundation for success on the web. We can work with you to build a strategic marketing plan for:
Developing a website that fits your specific needs

Creating compelling content for you target audience

Designing an effective social media campaign

Gaining more qualified leads
Tribute Media's Web Marketing Checkup
Creating a marketing plan starts with talking to an expert. Find out if you have room for improvement; click the link below to schedule your free checkup:
STRATEGIC Digital MARKETING 101
To build an effective marketing plan, you need to know three things:
KNOW YOURSELF
Before you can get where you want to go, you've got to know where you are.
What's the current state of your company?

What is your vision for your business and your brand?

How does your website help you achieve your business goals?

How does your website perform compared to your competitors' sites?

How active are you on social media?
KNOW YOUR ENVIRONMENT
The market changes all the time.
What are your competitors up to?

Are there any young upstarts making waves?

Any new marketing or business technology trends?
An effective marketing plan takes all of these factors into consideration.
KNOW YOUR BUDGET
Visions and dreams are all well and good, but they don't come true all by themselves. To make them happen, someone has to cut the check.
Take an honest look at how much money you can put towards web marketing. Once you know your budget, you can start getting an idea of your return on investment.
FOUNDATIONAL Digital MARKETING
Any good web strategy includes the four elements of what we call Foundational Web Marketing:
WEB PRESENCE
Like the term itself suggests, your web presence is how people find your business online. Usually, your web presence is your website. It can also be something like your Facebook profile or even a basic landing page.
SEARCH ENGINE OPTIMIZATION (SEO)
Very few people just go directly to a website at first. More often than not, they'll search for it by using a search engine like Google or Bing. Search Engine Optimization (SEO) is the process by which you can make your site appear more prominently in search results.
WEBSITE TRAFFIC
People won't necessarily go to your site just because it pops up on Google, though. To get traffic to your website, you may need to employ other methods such as:
CONVERSION RATE OPTIMIZATION (CRO)
Hooray! You've got visitors to your site. What do you want them to do now? Give you a lead? Buy from you? Conversion Rate Optimization (CRO) means designing your website in such a way to encourage your visitors to do what you want them to do.
To speak to Tribute Media directly about our strategic marketing plans, contact us.