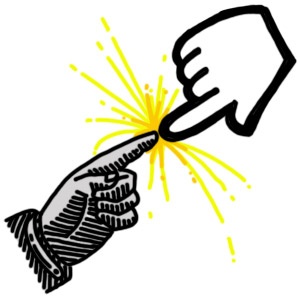 The fundamentals of branding and marketing haven't changed much in the past 100 years (or longer). But the tools have.
With the internet and social media, your business has a greater chance than ever to get the attention of a large audience. And of course, with that comes the chance to tap into the revenue that comes with a large audience.
BECOMING BULLETPROOF
There's a downside, though: The risk of your business going down in flames if you screw up is greater than ever too. One boneheaded tweet, one offensive post that goes viral—that's all it takes to flush your company down the drain. It doesn't matter if you just opened or have been in business for years.
To build a bulletproof brand and soar above the online pitfalls, you need to plan things out carefully. You need to know how to convey your identity and values to your audience.
In other words, you need a strategy for your brand. That's where Tribute Media comes in.
KEEPING IT REAL, GETTING IT RIGHT
Tribute Media specializes in linking old-school marketing principles to new-school technology. We know the terrain in the online world, and we know how to get your company's true voice heard.
Everything starts with your web assessment. We get an initial picture of who you are, what you've got to work with and where you want your business to go.
Tribute Media can give you a brand strategy that covers your complete web presence:
Website
Social Media
Search Engines
Review Sites
Blogs
Email Campaigns
You name it, we know it. We can map out the terrain and lay the tracks to draw people to your business.
We can hammer out the details with you during a Web Development Consultation. We take your ideas and concepts and figure out the options for bringing them to fruition.
For more details on digital-age branding and marketing, check out our page on Branding for the Web. If you want to ask us questions about our Brand Strategy service, contact us.