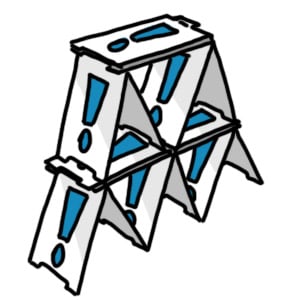 A brick-and-mortar business probably won't do very well if you don't spread the word about it. The same is true online.
To attract visitors to your website, you need digital ads that match it for messaging and attention to detail. Tribute Media can design ads for your business that inspire interest and enhance your online presence.
HOW TRIBUTE MEDIA DESIGNS YOUR ADS
Much like building your website, we've found that when designing ads for the web it helps to ask questions like these:
Who's your audience?
Where do they spend time online?
When someone sees your ad, what do you want them to do?
Here are some guidelines we follow when creating ads for a client.
KEEP IT SIMPLE
People won't spend a lot of time looking at an ad. It needs to get a message across very quickly.
MAKE IT DISTINCTIVE
You want ads to stick in people's minds. When you create something that people don't see every day, you'll pique their interest in what's behind the ad.
HAVE A CLEAR CALL-TO-ACTION
People shouldn't need to guess at what you want them to do. It's important to create ads that give viewers a clear idea of actions that should take.
HAVE IT MATCH YOUR SITE/VISION
The pictures, colors and other features of your ads should match up nicely with those of your website. You don't want people to go to your site and wonder if they've come to the right place.
Just as importantly, we work to ensure that your ads align with your vision and brand. We make sure that impressions and messaging stay consistent with who you are.
STAY UP-TO-DATE
When it comes to the internet, things don't stay the same for long. It's crucial to keep up with design and technological trends. For example, if your ad doesn't look good on a mobile device, you can kiss most of its effectiveness goodbye.
For more information on our digital ad design services, contact us.