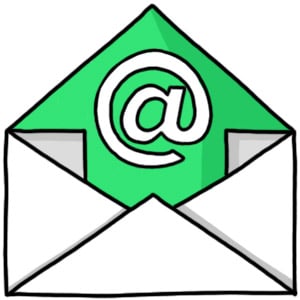 Effective marketing depends on knowing your current and potential customers. This means understanding and speaking to their specific interests and needs.
In the pre-internet days, companies would compile mailing lists from a variety of sources. The information gleaned from these sources (surveys, subscription lists, etc.) would hopefully indicate a person's potential interest in a product or service. After making the list, they'd create and send out content to the people on those lists. Hopefully, this content would connect with a segment of these people, who would become customers.
That's basically how marketing campaigns have always worked. Thanks to the internet, however, you can create and execute campaigns with far greater success. You can get more detailed and accurate information on consumers and create more sophisticated marketing content.
That's where Tribute Media comes in. We can leverage online resources and create an email marketing campaign to help you attract more customers.
ADVANTAGES OF EMAIL MARKETING
Including email marketing as part of your company's marketing plans has numerous benefits:
MORE COST-EFFECTIVE
With direct mail marketing, you must factor in the cost of producing and sending out your ads. You also need to consider the time it takes to deliver those ads.
Email marketing eliminates most of the costs and hassles of getting your message out. Not only that, it gives you a bigger bang for your buck—according to the Direct Marketing Association, businesses that used email marketing saw an average of 4,300% return on investment.
For more on the amazing effectiveness of email marketing, check out our blog, "The Email Marketing Equation: Low Cost + Results = High ROI."
AVAILABLE EMAIL TEMPLATES
Tribute Media has plenty of resources to help you craft distinctive emails that appeal to your target audience. We can pick from a variety of email templates, which we can edit and add to easily.
INTEGRATION WITH APPS/SERVICES
Our email marketing service can integrate seamlessly with your company's other online efforts:
You'll be able to enhance your brand and keep designs and messaging consistent.
REPORTING FEATURES
Email marketing makes it possible to track the activity of recipients with outstanding accuracy. You can see:
How many people opened your emails
Which links in your emails were clicked
Purchases made after opening an email
Which email addresses bounced and why your messages weren't delivered (We actually wrote a whole blog on this subject:

"How to Ensure Email Deliverability")
EFFECTIVE MARKETING STRATEGIES
We can help you develop an email marketing strategy that dovetails with an inbound marketing campaign. We can work with you to strengthen ties between your customers and your business.
We can help you make plans for sending out content like:
Welcome emails to new customers
Coupons and info on discounts based on past purchases
Blogs or newsletters with info that will interest particular recipients
Invitations for special events
For some pointers on crafting email marketing campaigns, see our blog, "Dos and Don'ts of Effective, Optimized Email Marketing."
For more information on Tribute Media's email marketing services, contact us!