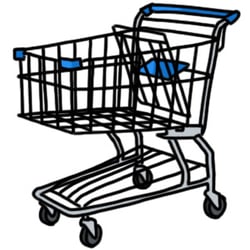 At Tribute Media, we have the expertise and resources to help your business bolster its marketing efforts, which include e-commerce solutions that allow you to sell your products and services online.
Whether you are monetizing your hobby extending the reach of your brick and mortar business, Tribute Media makes it safe and easy for your customers to make purchases from your website. You'll be able to drive your sales even when the doors to your shop close.
EXTEND BUSINESS HOURS - LOWER OVERHEAD
The web has made it possible for your business to extend its hours of operation to 24/7/365. Make money while you sleep with an internet storefront. Hosting an e-commerce site is more cost effective than rent, electricity, payroll, and the many other costs associated with brick and mortar retail. Sell products night and day, across the planet. Your revenue potential is limitless.
Benefits of building a site with e-commerce solutions include:
SETTING UP YOUR SHOPPING CART
You'll have the ability to accept payments with PayPal, Visa, Mastercard, and other major credit cards.
MANAGE PAYMENTS AND ORDERS BETTER
Your customers' credit card and transaction information will get the security that matches that of banks. You'll be able to calculate shipping rates and taxes automatically.
TRACK AND ANALYZE SALES
E-commerce solutions make it easy to track your web traffic and sales. You can see:
Where visitors to your site come from
How people find your online store
Which products are popular among your customers
MANAGE ON THE GO
Need to leave your desktop? Not to worry—you'll have the ability to fulfill orders, look up customers and manage your inventory from your mobile device.
OTHER WEB DEVELOPMENT TOOLS
Tribute Media has a variety of other tools to build the website you need. Click the links below for more information:
If you have questions about e-commerce or our other resources, contact us.