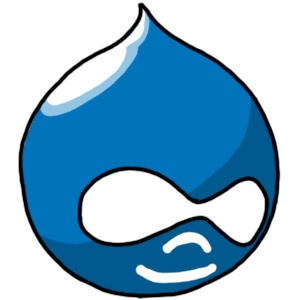 You don't have a cookie-cutter business. No matter which industry you're in, you've got your own style and character.
Your website should reflect your crucial characteristics and display them to visitors. It should set you apart from your competitors and function in ways that enhance your marketing efforts both online and offline.
Tribute Media can build you a website that communicates your specific vision and purpose. We have extensive experience using Drupal, one of the most sophisticated and most popular content management systems in the world today. You'll stand out online and enhance your company's brand.
Want to know if your business website is up to snuff? Schedule a web marketing checkup and find out!
ADVANTAGES OF DRUPAL
Using Drupal has some significant advantages for businesses and their websites. Here are some of them:
GREAT FOR MORE DEMANDING, SOPHISTICATED WEBSITES
The websites built with Drupal are a diverse and illustrious bunch. They include:
The White House
London City Government
Harvard University
The Economist
Al Jazeera
Johnson & Johnson
NCAA
eBay
Cisco
Fox News
BBC Store
Lady Gaga's Official Website
Drupal has thousands of modules that enable you to make more complex, personalized sites. It doesn't just take you "outside the box"—it almost wipes out the idea of the box altogether.
HIGHLY SCALABLE AND DEPENDABLE
Don't have as big an operation as the ones we mentioned above (yet)? Not to worry.
One major advantage of Drupal is its scalability. You can tailor and adjust it to fit the needs of both larger and smaller businesses. It also integrates easily with SAP and other applications and allows your site to grow as needed.
OUTSTANDING SECURITY
Some people compare Drupal to iOS: It's not absolutely, completely, 100% hack-proof, but it comes pretty dang close.
Drupal was created and thoroughly tested to meet the highest security standards. That's probably one big reason why government agencies across the world build their sites with it.
EXCELLENT FOR SEO AND MOBILE VIEWING
Two major concerns for your website are:
Getting noticed favorably by Google and other search engines
Looking good when people see it on their phones and other mobile devices
Drupal makes accomplishing both easy. Building a site with Drupal allows you to show content that catches search engines' attention. It also enables sites to look the same way whether you're using a desktop or a mobile device. This will make your site more appealing and easy to navigate no matter how people view it.
For more information on the benefits of using Drupal to build your website, contact us.