What is Social Media Marketing?
Posted by Taylor Munson on May 11, 2022 11:00:00 AM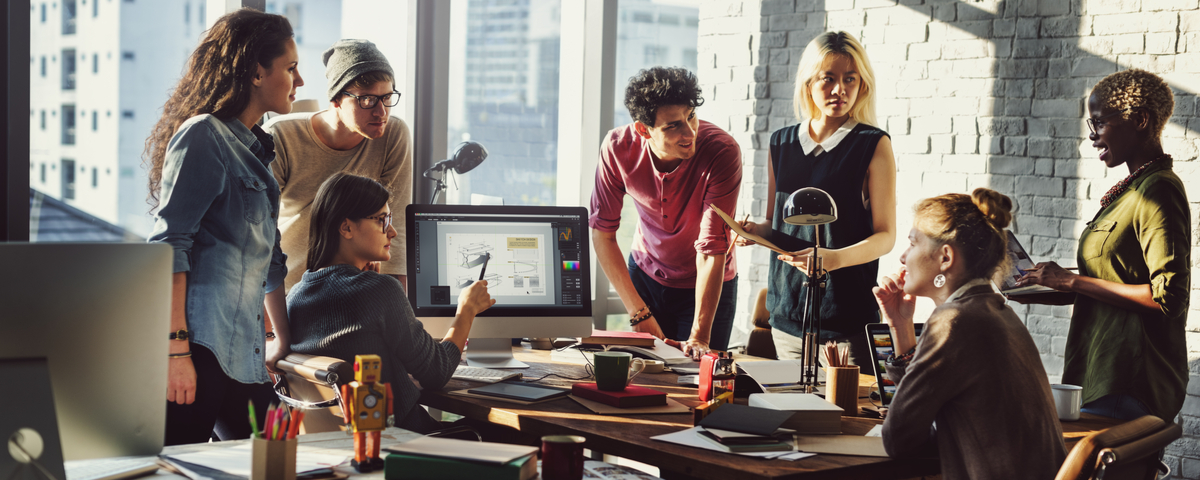 Chances are, you've been on social media today. Many social networking sites are now an essential part of our daily lives. We use social media to connect with friends and family, find information and entertainment, build our professional network, engage with our favorite brands, and purchase products and services.
With more than half of the world's population on social media, it's become a powerful marketing tool for businesses. Here's an overview of what social media marketing is, why you should invest in it, and how you can use it effectively for your business.
What is social media marketing?
Social media marketing is a type of digital marketing that involves the use of social media sites to market your brand, products, and services. You can use social media to increase brand awareness, engage with your target market, and generate revenue for your business.
Content creation, regular engagement, and social advertising are all essential parts of social media marketing.
Why should my business invest in social media marketing?
There are many compelling reasons why you should invest in this type of marketing, in addition to making it easy for your customers to find you online—today's businesses are expected to have an online presence, including social media. Which platforms you use, what you post, how you interact, and other considerations depend on your specific business goals, but nearly every business can benefit from strategic social media usage.
There are three key reasons to use social media marketing for your business. Some businesses use social media to spread awareness and build a community around their brand, while others might be focused on driving traffic to their business and generating new customers. Social media is also a great way to foster customer relationships and learn about your target market.
Let's take a closer look at these three benefits.
Generating Awareness and Engagement
Social media provides a cost-effective way to build awareness and increase engagement with your business. Draw people in and grow your following by creating engaging, valuable, and share-worthy content. Spend time engaging with other relevant content and industry conversations to get your name out there.
Driving Website Traffic and Growing Customer Base
Beyond awareness and engagement, social media can also be an effective way to drive traffic to your business. Include call-to-actions throughout your social media content to give your followers additional ways to engage. Your content can also be focused on driving conversions, whether it's through content offers, leads, or direct sales.
Fostering Customer Relationships
Many of your customers can find and engage with you on social media, providing you the opportunity to foster those relationships. Be available and responsive to questions and comments from your customers, and encourage conversations and feedback. You can also explore topics in your industry to learn more about your competition and target market.
How do I get started with social media marketing?
With so many brands on social media and a never-ending stream of content, it can seem impossible to break through the noise. All this means is you need to be intentional in the time and energy you put into social media. Here are some best practices to help you find success with your social media marketing efforts.
1. Establish Strategy and Goals
Before you start creating profiles and posting content on social media, you need goals and a strategy to guide you. What are your business goals on social media? Consider the goals above, such as increasing brand awareness or driving traffic to your website.
Once you have those larger goals set, you can create specific, measurable goals to guide your efforts. For example, you can measure brand awareness by the number of impressions your profiles get. Or, you can measure website traffic by the number of link clicks on your social posts. Once you have your goals set, it's time to create a social media strategy.
2. Choose the Right Platforms
You aren't short on options when it comes to choosing social media platforms. In fact, the average user will visit more than 7 different social media platforms in a month. The key to choosing the best platforms for your business is to determine who your target audience is and where they're spending time. For example, if your target demographic is younger females, you'll likely find the most success on platforms like Instagram or Pinterest.
In general, Facebook is always a good place to start, as it has the widest potential reach. LinkedIn is ideal for B2B companies, and B2C companies can find a lot of success on Instagram. Twitter, Tik Tok, Pinterest, and YouTube are other great platforms to consider, depending on your target audience.
Check out our social media page to learn more about demographics for each social media platform.
3. Create Quality Content
It's crucial for brands to be active on their social media accounts, posting at least a couple of times per week. This means you need to spend time consistently creating quality social media content. Consider your target audience—what kind of content would they be interested in?
Share your brand's story, educate your audience, and spark engagement through photos, videos, blogs, and more. Also, include a few hashtags in your posts to help people find your content.
4. Social Listening and Engagement
Consistently sharing content can only get you so far, so it's important to invest time in social engagement and social listening. Consistently respond to messages, comments, and mentions of your business and carve out time to engage with other relevant content.
Social media also provides the opportunity to learn about your competition. Researching the competition will help you better understand your industry, get inspired with content ideas, and see where you can add more value.
5. Analyze Results
Once you start building a following, you'll be able to analyze the results of your efforts. Utilize reporting tools to see what content most resonates with your audience. This will help inform your content strategy. For example, if you notice posts with photos tend to perform the best, you can plan to incorporate more photos into your content.
6. Advertise on Social Media
While organic efforts on social media are important, investing some money into social advertising will help you see results quicker. Unfortunately, many social media platforms are "pay-to-play," but even a small investment can go a long way. Through social media advertising, you can use targeting to deliver content to your ideal audience. Learn more about organic vs paid social media.
Social media marketing should be an essential part of your overall business strategy. Investing even a small amount of time and money into social media marketing can go a long way.
Are you ready to use the power of social media to grow your business? We walk you through how to create a social media strategy for your business here.
Taylor is Tribute Media's social media specialist. When she's not hanging out in nature or socialing the medias, you might find her indulging reality shows or re-watching Parks and Recreation.