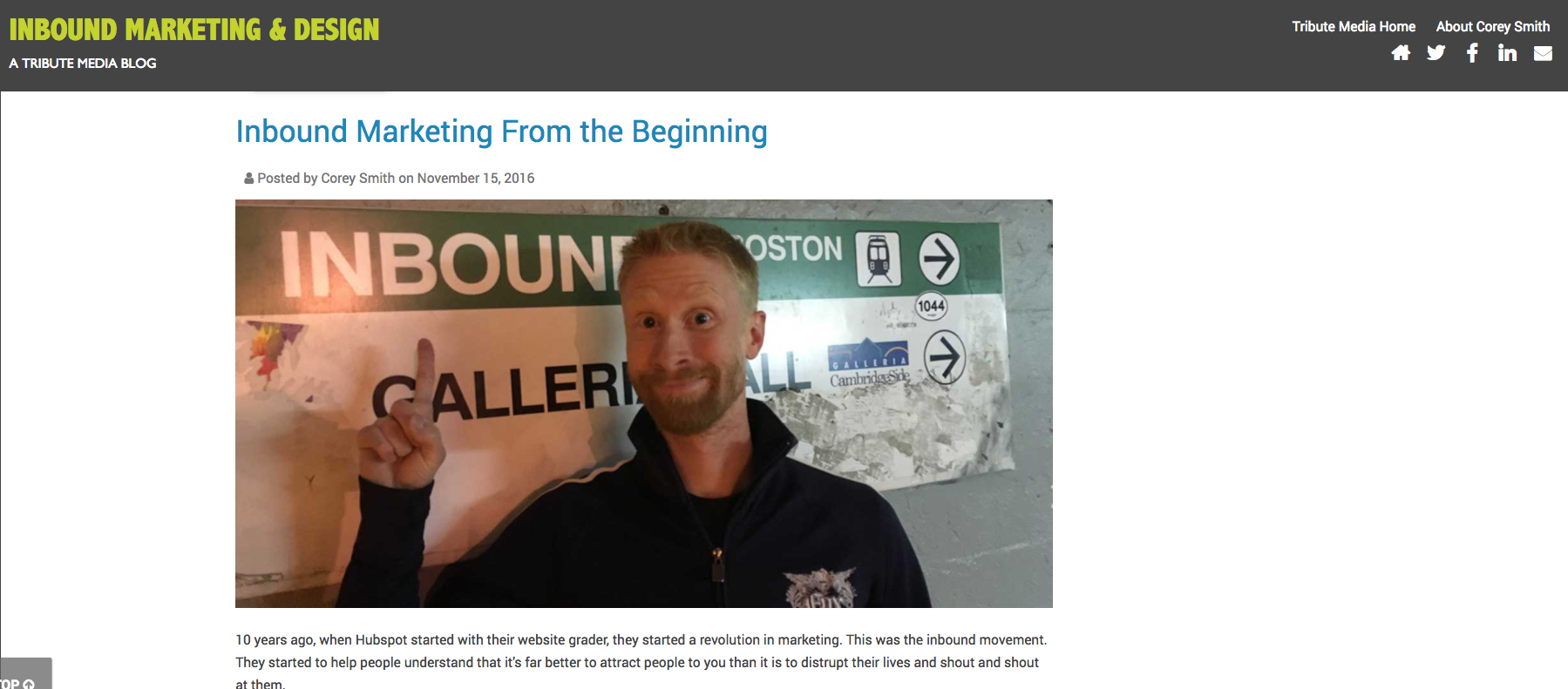 You won't find any Jets or Sharks struggling for control of this domain. (Musical theater fans? Anyone?)
No, this website story is about inbound.tributemedia.com, a new Tribute Media project spearheaded by our founder, Corey Smith. It is a demonstration of what it takes to build a web presence following the principals of website optimization (otherwise known as Growth-Driven Design) and the philosophies and techniques of inbound marketing.
As an aside: is anyone who knows Corey surprised to learn he has a side project?