Yes, Content Length Matters For SEO
Posted by Emery Pearson on Oct 2, 2019 4:27:49 PM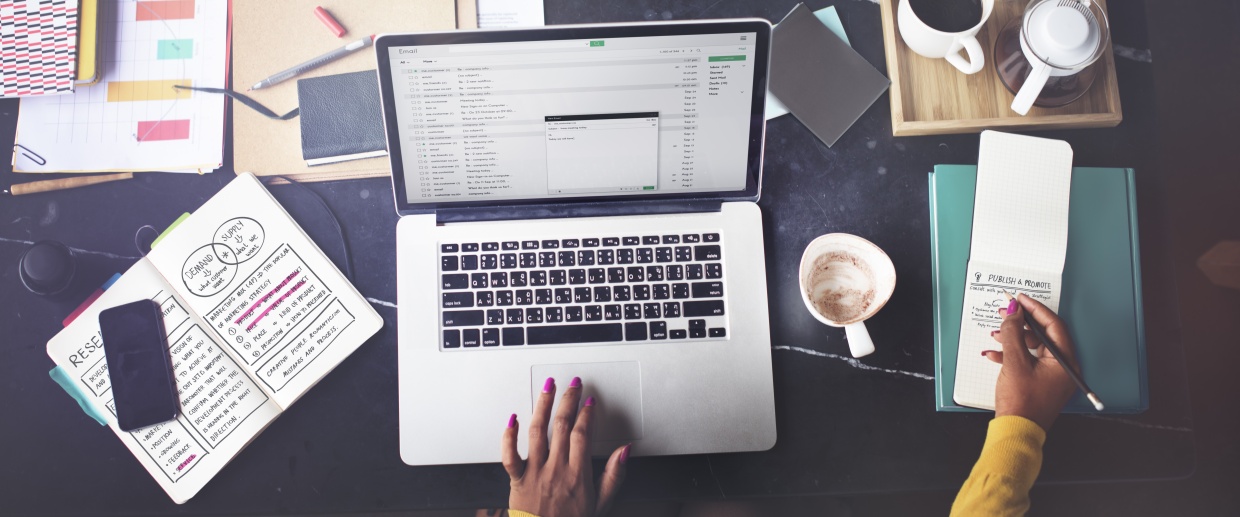 If I could give just one piece of advice when it comes to content and SEO, it would be this: Make it more. Content is king, but long-form content is the king of kings.
Let's say you're trying your hand at affiliate marketing and you've created a website that's focused on unicorn decor (you've decided on a super-specific niche, and a magical one at that). You're creating a buying guide for the best unicorn figurines, which gives you a higher commission rate than some of the other products you're promoting, and which doesn't seem to have too much organic competition for the keyword "best unicorn figurines."
You've done the keyword research, and you've got your affiliate links all set up, now what's your next step? If you said, "I would plan on spending quite a bit of time on this particular buying guide and writing as much content as I possibly could on the subject," then you get a gold star.
Longer content tends to rank better, and it's good SEO advice to aim for long-form content whenever possible. (With some important caveats that we'll get into in a bit.)
The Ideal Content Length
There are a lot of great articles out there that give some insight into the "ideal" length of a blog post or piece of content. Search Engine Journal, for instance, cites a 2016 study that found the average word count for top ranking results is around 1,900 words. I use 1,500-2,000 words as a good rule of thumb.
However, ideal lengths vary depending on the topic, the keyword, and the competition. Google is going to pay more attention to how visitors engage with the content than the length itself. If one post has 1,900 words but visitors don't spend much time on it, or if they click the back button and go to a different result, Google is probably going to assume your lengthy content isn't answering users' questions.
Why Longer Content Matters
There are a few reasons why longer content tends to rank better. First, more words often (though not always) means more authority. This leads to visitors staying on the page longer and not needing to go elsewhere to get the information they need. Longer content often has higher social engagement, too. All of these factors (and more) can tell Google that your piece of content is substantive and useful to visitors.
Why Longer Content DOESN'T Matter
But wait, didn't I just spend all this time arguing that longer content ranks better? I did, but there's more to it than that.
Sure, you could channel your inner college freshman trying to make an assignment's word count and add a bunch of prepositions and adjectives. You could also say the same thing over and over again in different ways just to beef up the space in between headings.
But here's the thing: simply having a bunch of words on a page isn't going to get you to the first page of Google. And even if it does, your position won't last long.
Let's return to the example of the unicorn figurine buying guide. Let's say you have a 1,500-word article without much substance and you find yourself at the top of the SERP for your keyword. But then let's say I decide I want to write the same type of article for my new unicorn decor affiliate site. My strategy would be to find my competitor (i.e., you) and look at their article. I would look at how much you've written and I would definitely try to write more than what you have. BUT, I would also look at how you wrote it—and I would write it better. There's a very good chance I'd rank higher than you, and there's an even better chance that more and more folks would enter that niche and continue to take traffic away from you.
Write Longer Content—But Write it Well
Long-form content is worth nothing if it doesn't have any value to readers. So, rather than focus on simply adding more and more words, approach content writing with the intent of making it comprehensive. The more relevant and unique information you have (related, of course, to the topic), the better the experience visitors will have.
Some Tips for Longer, Stronger Content
If the thought of writing 1,900 words of good content is daunting, here are some tips to help you beef up your post with non-filler-y goodness.
Go Beyond the Keyword. What do folks really want to know? Maybe they want to know the best unicorn figurine for their shelf, but what else do they want to know? They definitely want to know *why* they should buy one of your top picks, but maybe they also want to know about the different materials figurines are made out of and which type is best. Add value by anticipating their questions or by offering related, relevant information they didn't even know they needed.
Make it Readable. For the love of Pete, make sure visitors can understand what you're saying. Not everyone is a writer, and that's fine! Find a copyeditor or literally anyone with another set of eyes who can tell you if what you've written makes sense. With long-form writing, it's easy to go on tangents and litter your page with run-on sentences or redundant ideas. Edit as well as you possibly can before sending it off into the world.
Consider the Overall Experience. Similarly, ensure your readers can handle all that content. Headings aren't just SEO tools; they help readers know what your piece is about and gives their eyes and brains a break from walls of text.
Say Something New. I mentioned something similar in my first point, but you need to offer something valuable and unique in your content. Looking to your competitors is a great way to help you find what to write about -- not to steal their ideas, but to find gaps in their content. What questions aren't they asking? What pertinent information aren't they covering?
Don't Neglect Other SEO. Writing lots of content for the purpose of ranking high isn't going to work if you're not doing anything else. It's not a quick fix or one-and-done tactic. There are numerous other tactics and technical SEO that have to come into play, too.
Bottom line? Content length matters, but it's just one piece of the puzzle.

Emery is the content strategist at Tribute Media. She has an MA in rhetoric and composition from Boise State University, and she is currently an MFA candidate in creative writing at Antioch University. She lives in southern California with a bunch of creatures and many plants.