Why Your Law Firm Should Hire a Digital Marketing Company
Posted by Sarah Wai on Aug 12, 2021 12:13:30 PM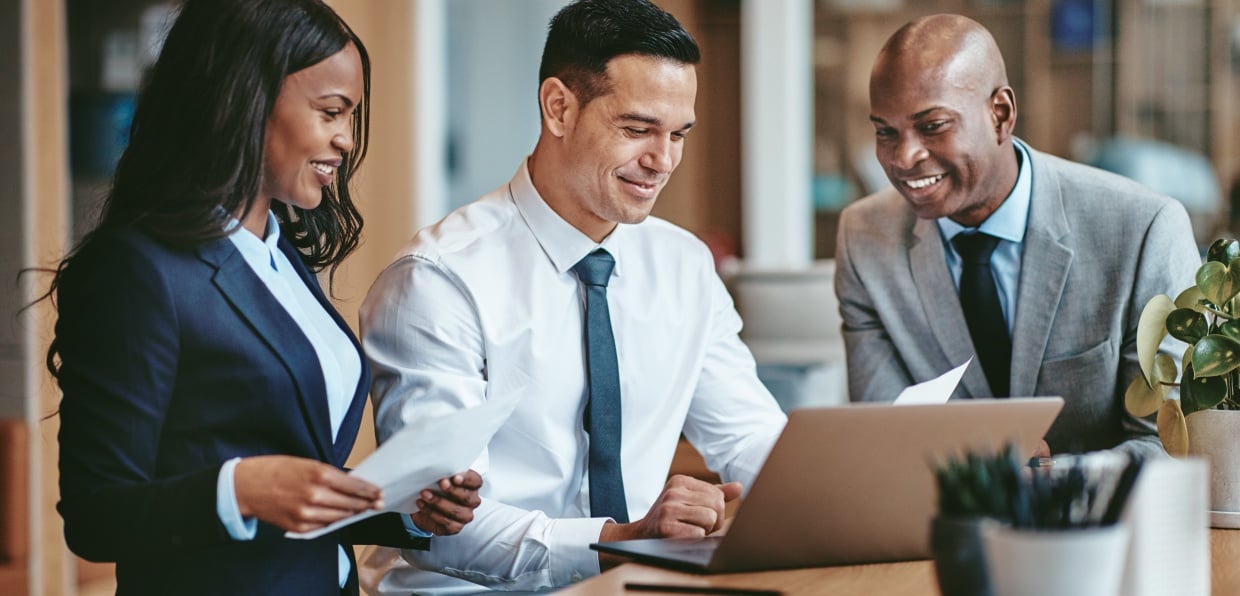 I don't know who needs to hear this, but it's time to stop having your interns, admins, and legal assistants also be responsible for your online marketing strategy. While your support staff is surely there to help with important aspects of the business (including marketing), the time they're spending creating social media posts and managing your Google PPC ads is taking away time that could be better served assisting with intake, research, and other important aspects of client work to assist your attorneys.
It's time to outsource your online lead generation and hire a digital marketing company that can strategically build your pipeline with ideal cases.
The Future of Law Firm Marketing
There has been a significant shift in marketing when it comes to the legal industry. From word-of-mouth and billboards to now needing a competitive digital presence to match in order to outrank your competitors. If you don't have a robust digital presence as a law firm, you're missing out on many potential clients that your competitors are receiving as a result.
Did you know:
In 2019, digital ad spend surpassed budget spent on traditional ads.
Google pay-per-click (PPC) and Facebook advertising are the top two digital advertising choices in the U.S. and competition for ad space is getting heated.
Some of your competitors may even be paying big money to Google to show up for YOUR firm's name in search engines in order to steal visitors and leads
Ad spend is only one part of the picture. You could throw as much money as you wanted at Google and Facebook to generate paid leads, and they would gladly take your money and spend it. But without a well-rounded digital marketing strategy that improves your E-A-T, you'll be paying for these leads for the foreseeable future with no end in sight.
With the right web marketing strategy, an investment in SEO and inbound marketing services can help turn your website into a lead generation machine without the need to continue to pay Google or Facebook for average leads.
How a Digital Marketing Company Can Market Your Law Firm Better
We understand that you probably know as much about Google and SEO as we know about representing a serious injuries victim in court.
When in doubt, leave it to the professionals, right?
Most well-rounded web marketing agencies have a team of designers, SEO experts, Google Pay-Per-Click advertisers, developers, social media gurus, and incredible web strategists that can take your goals and your vision for your law firm's digital presence and make it happen.
To do so, there are some key things your new, outsourced marketing team would want to focus on.
1. A Strategy Based on Buyer Personas
If you aren't familiar with this term, a buyer persona, according to our friends at HubSpot, is "a semi-fictional representation of your ideal customer based on market research and real data about your existing customers."
To expound upon that, it's not a hypothetical idea of a client or who you THINK is the right fit for your firm. It's a fictional character that's built based on common scenarios and elements of past successful cases and how you were the ideal firm for that client based on their goals.
For example, a marketing agency shouldn't just say, "we're going to target all individuals who need a car accident attorney" and tell you that's a promising campaign strategy. Because let's be honest, not all car accident leads will be the best fit based on what you know to be true about your company's best (and worst) car accident cases in the past.
Buyer personas are a great way to build strategies to include the cases your law firm actually wants and weed out the ones you know won't likely go to court. With that in mind, buyer personas should be created by key stakeholders in your firm so everyone is aligned in who your marketing efforts should be targeting.
Common questions to be asked when creating your first buyer persona should include:
How have successful clients found you in the past?
Are they typically a specific demographic?
Was it the client or a loved one who did the initial outreach?
What questions were they asking themselves (and Google) in order to find you?
What convinced them that you were the firm they needed to move forward with a lawsuit?
When inbound marketing agencies ask deeper questions about who your ideal clients are and what makes them tick, it becomes easier to identify and target ideal cases in the future by creating the right content that addresses their unique challenges and solutions across all online channels.
2. Ensuring Your Law Firm is Found Online
One of the perks of creating buyer personas is that it becomes easier for your marketing team to identify where they are online. Having a website that is SEO optimized is essential, but then your team of marketing experts can help take it a step further by creating content that provides value to your potential leads.
Your ideal client prospects are out there asking Google a lot of specific questions, and a marketing agency can aim to figure out what those questions are and how we can answer them. That way, the next time someone asks those same questions, your law firm pops up as one of the first resources in search engine result pages (SERPs).
3. Conversion Rate Optimization
Your marketing team can evaluate every page on your website to see if it's producing leads or leading potential clients through the buyer's journey. If it's not delivering to the extent that we would deem successful, then we evaluate it and improve it based on our findings.
This is never a one-and-done task. You should constantly be evaluating the success (or lack thereof) of your landing pages, forms, pop-ups, etc. If there's room for improvement, the right marketing strategist can improve it. This type of conversion rate optimization is what ensures your law firm's website is optimized for peak conversions and continues to serve as a lead generation machine.
4. Building Trust and Connection Through Content, Email, and Social Media
Today, most research is conducted online, and most leads have decided whether or not they want to choose you as their lawyer before they even have a conversation with someone at your firm. If you don't provide resources and aren't transparent on your website, in emails, and on social media, the chances of someone choosing to move forward with your law firm is minimal. Building trust and authentic connections with potential clients is critical to the success of your law firm.
Benefits of Working with a Digital Marketing Company
As a law firm, here are a few of the incredible benefits you could experience from working with a digital marketing company:
Your website would develop into a lead generation machine that could exponentially grow your client base
Increased brand awareness and website traffic
Increased online presence and visibility
Greater credibility and the positioning of your law firm as an industry leader
Solidified/cleaned up digital reputation through monitoring and driving client reviews
What You Should Know About Hiring a Digital Marketing Company for Your Law Firm
You're serious about securing more clients for your law firm. Tribute Media is, too. The clearer you can be about your goals and objectives, the more efficiently we can strategize to reach them.
At Tribute Media, we provide:
All of these services can help you get where you want to be digitally. The key is to find the right combination that works for your law firm.
How Tribute Media Can Help Your Law Firm Generate More Leads Online
One of Tribute Media's greatest successes with our clients time and again is that we build their website into a resource hub that drives traffic to their website. Clients we've been able to create meaningful content for over the years have seen their website traffic skyrocket compared to what it was when we started.
Contact us to schedule a consultation with one of our strategists to see how we could help you reach your goals.
Former Content, Email, and Social Media Marketing Specialist of Tribute Media. Bachelor of Science in Digital Communication Arts and Master in Business Administration.
Please Leave a Comment: