How Law Firms Can Get Leads Faster Than Competitors
Posted by Sarah Wai on Mar 2, 2021 2:00:00 PM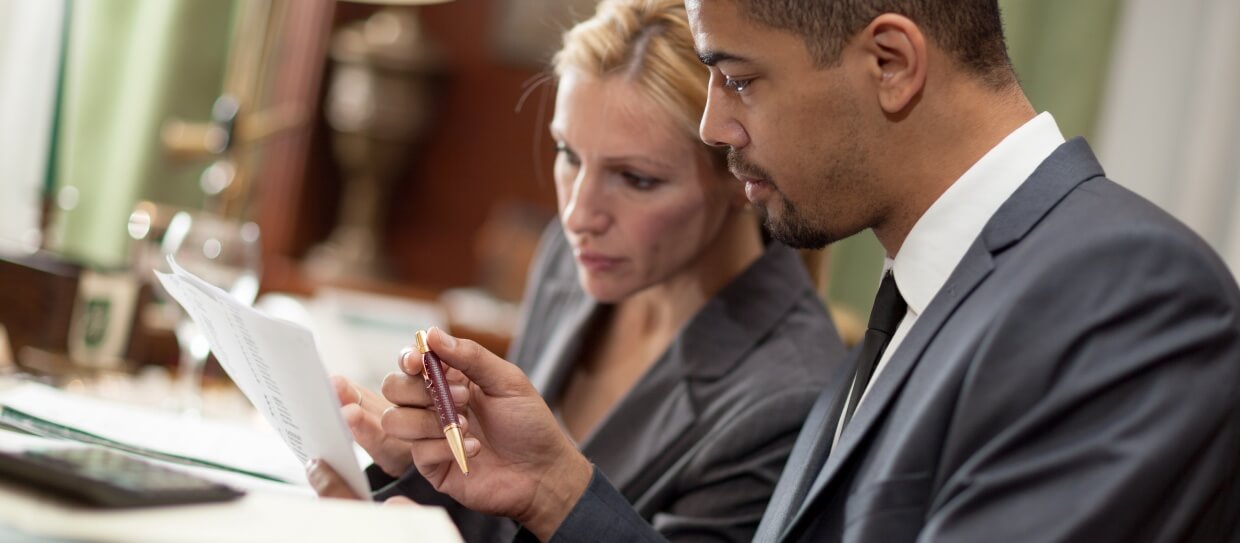 Your law firm has the potential to reach thousands of potential clients and to convert hundreds every year. But how do you achieve that potential when you're up against a lot of local, state, and national competition? By employing a digital-first approach.
Law firm marketing has typically been comprised of a lot of word of mouth and traditional tactics. However, word of who you are as a law firm and what you can offer that sets you apart can only spread so fast, and it's usually not fast enough. If you want a leg up on your competitors, you've got to have a digital marketing strategy.
A solid digital marketing strategy with an inbound approach for your law firm can turn your website into a lead generation machine, continually providing you with direct cases for your team to take on.
Law Firm Marketing Strategies to Start Right Now
If you're going to increase your law firm's online presence and competitive advantage, you've got to start implementing specific digital marketing strategies right away. Online legal services are on the rise, and other legal professionals in your area are putting a lot of money behind their digital marketing efforts—you should be, too, if you're going to remain competitive.
The sooner you start, the faster you'll see a return on your investment.
A Fully Optimized, User-Friendly, and Growth-Driven Website
These three descriptive points are key to the success of a website developed as a lead generation tool:
Fully optimized: Your website needs to be audited and optimized to ensure that you're being found for the right keywords and topics. Getting traffic to your website is not enough. You want the right kind of traffic! The right kind of traffic from people searching for what you have to offer is the best kind of website traffic.
User-friendly: Your website design should be just as optimized for people visiting your website as it is for search engines. Real people are coming to your website, and they could be valuable leads for your law firm. If you aren't making sure their digital experience is a pleasant one where they can find all of the information they need, then you risk losing them as a potential client.
Growth-driven: We've found this piece to be so, so critical over the years. Your website should never be a one-and-done thing. It should continually be evaluated and edited to add value to potential leads and show continued value and credibility to search engines.
Search Engine Optimization
Organic traffic from search engines can be some of the highest converting traffic if it's done right. To make it work for you, you've got to optimize your law firm's website for search engines by focusing on keywords that are most likely to be drawing relevant, high-quality traffic to your website. These are typically keywords or phrases that matter to your law firm and industry.
When these keywords start showing up at the top of search engine result pages (SERPs), that's when you start seeing significant increases in organic traffic and a steady flow of quality leads. Why? Because an estimated 71-92% of all clicks in search engines are captured by the first page of results on search engine result pages.
Search engine optimization (SEO) can be done through:
Removing keywords that don't serve you and adding ones that do throughout your main website content, blog posts, and landing pages
Creating and updating blog content that answers questions and solves problems that users are searching for answers to
Linking to and from authoritative websites that are relevant to your industry
There's a lot more to SEO, but these are good places to start, and good guidelines for ongoing optimization techniques.
Pay-Per-Click (PPC) Advertising
If SEO were a marathon, pay-per-click advertising would be a sprint. If you want to come out the gate swinging and give your SEO lead generation efforts adequate time to catch up, PPC is the way to go! Google ad campaign capabilities are vast, and they can be highly effective at boosting high-quality traffic to your website short term.
To explain it very simply, you'll choose a landing page that you want to advertise, select the keywords you want to target, set your parameters, and get the ad up and running. It can actually be quite a complex process, which is why most companies hire a PPC expert to handle this for them. PPC experts go through a lot of training to learn how to do what they do very well.
While PPC advertising is not cheap, it can get you fast results!
Content Marketing
What types of content are currently available on your website that lead potential clients through the buyer's journey? Are there holes? Conducting a content audit and then working from it to create a content marketing strategy can go a long way in helping build your website into a lead generation machine.
The more blogs and content offers you can have on the website that work for you, the better. Make sure it's all serving a purpose, though. Filler content can be the death of websites. In the past, we've taken pieces of content on client websites that were short and ineffective and combined them all in strategic ways to create robust, resource-rich pages, and it's made all the difference. It's an effective way to ensure your website ranks higher for specific keywords and phrases in search engine results, plus it usually helps you land those highly competitive Featured Snippets on Google.
Social Media Marketing
Facebook and LinkedIn are becoming a significant social media marketing component of law firm marketing strategies. LinkedIn, in particular, is an important platform for lawyers to be active on.
According to a recent marketing survey, the majority of lawyers are logging on to LinkedIn regularly and are reading high-quality content that is posted by members of their network. They also share valuable content that helps establish their credibility and build trust with those in their network. You should be doing the same!
One of the most effective ways to reach local networks on LinkedIn is to post content from your website through your personal LinkedIn account. Posts from personal LinkedIn accounts are more likely to be seen by others on LinkedIn than identical posts from a company page. While posting from your company page is essential, reposting from personal LinkedIn accounts is even more effective.
Facebook is a popular social media platform for law firms to create ads and boost posts. Organic reach is pretty minimal for businesses on Facebook these days, so social advertising has become the go-to method to promote law firms and other companies more effectively. While ad targeting capabilities are much more limited than they were a few years ago, they can still be highly effective if set up correctly.
Are You Ready to Make Your Law Firm More Competitive?
Connect with your potential clients online and increase opportunities for quality leads faster than your competitors with a robust digital marketing strategy. Not sure where to start? Take advantage of our marketing audit and we'll help you identify precisely what you need to do to increase your competitive advantage in the legal industry.
Content, Email, and Social Media Marketing Specialist of Tribute Media. Bachelor of Science in Digital Communication Arts and Master in Business Administration. Holds HubSpot Certifications in Inbound Marketing, Social Media Marketing, Email Marketing, and Contextual Marketing.
Please Leave a Comment: