When is the Best Time to Pin for Your Business?
Posted by Wally Narwhal on Aug 20, 2013 1:00:00 PM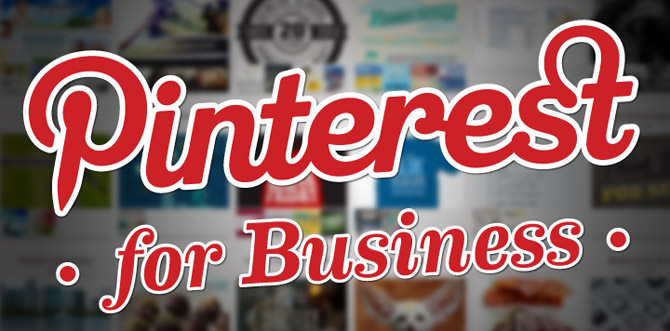 While you're scanning through Pinterest, you might find some interesting pins on your business, you might be thinking to yourself is now a good time to pin this or should I wait till I see more people actively pinning and re-pinning? Well the answer is yes and no. As with many things in life, everything depends on your individualized situation and what is best for that situation. For example, the best college may not necessarily be the best college for you. The best phone for you may not be the best phone for someone else. Everyone's needs and expectations vary person to person.
The top ranking websites with the best reviews and most qualified experts can do all the research and look at the specifications, data and rankings, but none of that is going to tell you what is best for your situation. It will only give you the results based on the data.
Therefore, when it comes to Pinterest for your business, the needs and goals of your company will vary from the business down the street. So identifying your needs and goals will make an impact on identifying what you pin and repin. You will also want to make this identification in regards to increasing your pins exposure to get the most potential for repins and drawing traffic to your website.
So what matters the most in pinning? What you will hear and what the research will show is that it is the content of the pin that counts the most. Pins related to your business get a lot more repins throughout the workweek and work hours. However, more personal pins like recipes and travel get more in the evening and weekends. You also need to take into consideration your type of followers. Are they mainly business individuals, business accounts or personal accounts?
So when's the golden opportunity to pin? Unfortunately, this will take some time to evaluate the patterns of your followers. As you repin and pin the more your account will grow from just a few followers to thousands, the timing of this all depends on your tenacity and consistency. To monitor the activity of your account there are two things to remember; in the top right hand corner of your account, you will find a red speech box with a number in it. What this number means is the number of notifications your account has been receiving. These notifications include:
Comments
New followers
Repins
Invitations to group boards
By keeping track of this number you can easily identify best times to pin and repin. You will find out that there are certain times of the day that the number increases quickly and other times it increases slowly. It's during those fast times that you need to get on your Pinterest and get active.
Another place to keep your eye on is the top of your home page feed. Here you will find the stream of pins of the accounts you follow. Every time an account pins or repins, at the very top in the center of the page, just under the Pinterest logo, a tab will appear with changing numbers. The number will increase every time there is a new pin from the accounts you follow. As you are tracking this number you will it increase rapidly or steadily climb. When its rapidly climbing, get on your account and start pinning lots of content.
So is there a perfect time to pin to Pinterest? The answer is not really. There are a lot of variables to consider; the season, follower numbers, time zones, hot weather vs. cold weather days, etc. The best option you have is to monitor what's trending and pin periodically throughout the day. Don't pin a lot of pins all in one setting, space them out throughout your day or week.
Wally overseas (get it?) fun and silliness at Tribute Media as the company's acting mascot and unicorn of the sea.
Please Leave a Comment: