June 2021 Social Media Snapshot
Posted by Sarah Wai on Jul 6, 2021 11:00:00 AM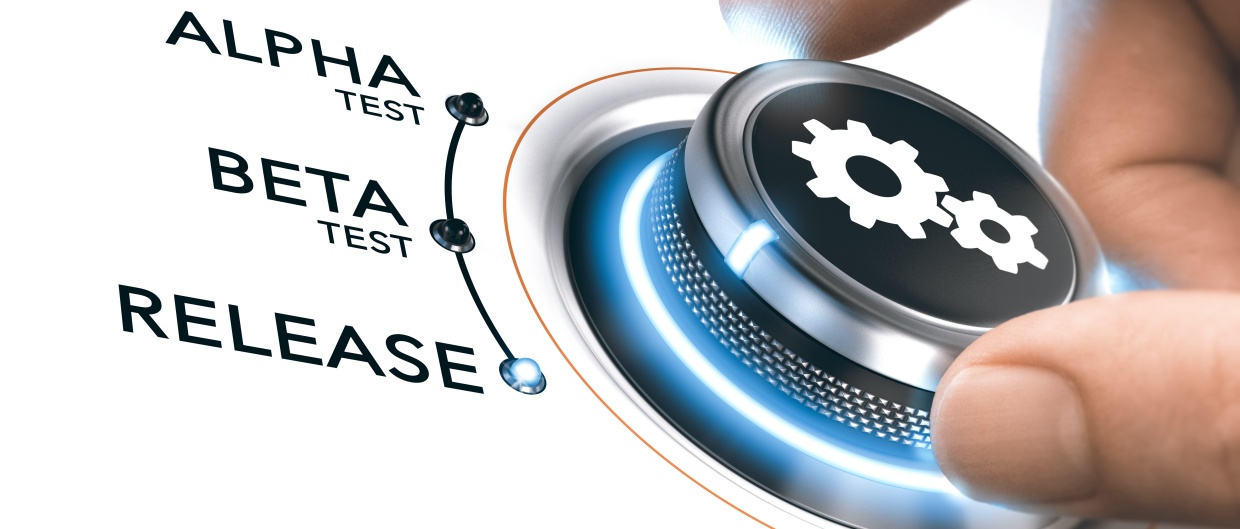 Welcome to our June edition of the Social Media Snapshot! Every month we try to catch you up with a brief overview of what's been happening in the social media world as it pertains to businesses. This month, we're taking a look at what happened in June, including:
Efforts to decrease online criminal activity and increase online safety
The continued elevation of Black-owned businesses
Things in Beta on social media platforms that businesses should care about
New social media features that are making waves in the industry
Facebook's Good Idea Festival- An effort to provide greater support to small businesses in their recovery efforts
Decreasing Online Criminal Activity and Increasing Online Safety
Pinterest has been awarded the brand safety certification from the Trustworthy Accountability Group (TAG). This organization works to increase trust and transparency in digital advertising by fighting against criminal activity online. This is a positive sign for brands advertising on Pinterest and for those considering it as part of their marketing strategy in the near future.
The US Supreme Court has dismissed a lower court ruling that previously barred LinkedIn from denying recruitment software company, hiQ, access to information that LinkedIn members had made publicly available in its app. This case is a precedent-setting example in the battle against data scraping. Check out the synopsis from Social Media Today.
Elevating Black-owned Businesses
Instagram has added a Black-owned business label for brands to identify themselves in an effort to increase their exposure to audiences that care about supporting them. If you represent a Black-owned business and want to enable this label, simply go to "Edit Profile," and select "Business Diversity Info." This will enable your products to be highlighted in the curated collections in the Shop tab!
Things in Beta That You Should Care About
Facebook has introduced a Beta version of their new platform for independent writers called Bulletin. It is a set of publishing and subscription tools "designed to directly support great writing and audio content — from podcasts to Live Audio Rooms — all in one place," according to Facebook's VP of Global News Partnerships, Campbell Brown, and News Product Manager, Anthea Watson Strong.
Instagram has launched its first live test of the capability to publish feed posts from the desktop version of its app. It's currently being tested by a small group of users who have access to the full suite of upload and posting options. When asked, Instagram told Social Media Today, "We know that many people access Instagram from their computer. To improve that experience, we're now testing the ability to create a Feed post on Instagram with their desktop browser."
New Features Making Waves
Social platform 'cross-contamination' took place in June, with Twitter announcing the full launch of their option to share tweets directly to Instagram stories. This provides an expanded ability to share tweets in more places, which could help to boost interest in the platform. It also addresses a common means of tweet re-distribution since many people were already doing this with screenshots of their tweets.
Twitter is also working on a new control feature that allows users to control who can mention them in their tweets and who can't. The question is… is this a good way to prevent public confrontation or is it contributing to cancel culture?
Facebook group admins are gaining more and more capabilities to control what happens within their groups. The newest is the ability to control post type options. Recently, they were given the capabilities to moderate comments and have greater member insights. Take a look at the new tools they're now offering to group admins.
Reels ads on Instagram have now been launched globally. According to Instagram, "After testing in select countries, today we're launching Reels ads to the world. Reels is the best place on Instagram to reach people who don't follow you and a growing global stage where brands and creators can be discovered by anyone. These ads will help businesses reach greater audiences, allowing people to discover inspiring new content from brands and creators."
Facebook's Good Ideas Festival
Facebook announced its intent to boost small business recovery efforts following the Covid-19 Pandemic with its Good Ideas Festival. It's a seven-week virtual experience that offers free training, resources and inspiration. It is hosted by actress, producer and small business advocate, Zoe Saldana. It kicked off on June 28th but the main festival week is July 12-16 and can be joined daily for free!
LEARN EVERYTHING YOU NEED TO KNOW ABOUT THE GOOD IDEAS FESTIVAL
Former Content, Email, and Social Media Marketing Specialist of Tribute Media. Bachelor of Science in Digital Communication Arts and Master in Business Administration.
Please Leave a Comment: