18 Hubspot Academy Certifications: The Rundown
Posted by Corey Smith on Jan 29, 2018 2:45:39 PM

Tribute Media has been a HubSpot Agency Partner for about three years now. During that time, we've learned a lot. When we started with HubSpot, there were, if I remember correctly, only four certifications from HubSpot Academy. HubSpot has worked very hard to improve their training offerings for their clients and their agency partners.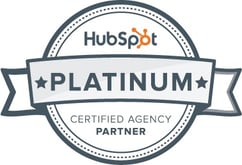 When we first signed up as an agency partner early in 2015, I knew that the only way we'd be successful was to embrace HubSpot fully. It's paid off in spades for us and for our clients who have done the same. The Inbound Methodology is paramount to that success.
The most important question that I'm hoping to answer is: Is it worth your time to invest in attaining HubSpot Certifications?
Forget Preamble - Jump to the List
Here are some other questions I hope to answer:
What are the details of the certifications from HubSpot Academy?
Which HubSpot certifications are right for you?
As an employer (agency, company, or non-profit) which certifications should be required of your staff?
If an agency has a certification they are proud of, how much credit should you give them?
If you see a resume with a certification, will the certification help the new hire in achieving your organization goals?
Before I jump into each of the certifications, it's important to note that these certifications are for marketers. Developers will see a lot of benefit from some of these certifications but even the HubSpot Design certification requires very little design skill to complete. I only mention this because none of these certifications will demonstrate the talent of a developer.
High-Level Details
There are 18 courses in total from HubSpot Academy. Depending on your relationship with HubSpot (free user, customer, agency, trainer) you may not see them all in your HubSpot portal.
There are two classifications. The first classification is a certification. Certifications expire two years after completion and require a longer test. The second classification is a certificate of completion. These are courses that you complete rather than certifications you achieve. These achievements do not expire but only have 20 questions on the test.
The following are listed in the order you'll find them in your HubSpot Learning Center. If you see any outdated information, let me know in the comments below.
Just a quick note:
In March 2018, HubSpot rolled out their new approach to certifications. As my certifications come due, I will update that in each section as I get to them and indicate in that section when it was updated. The new format includes quizzes to test your knowledge as you go. When there are practicums, you will complete those as you go rather than at the end. It changes the way you handle these... requires you to understand things as you go rather than muscling through at the end.
Corey Smith is the founder of Tribute Media and serves as the Digital Marketing Strategist. He is also the author of "Do It Right: A CEO's Guide to Web Strategy" and "Tweet It Right: A CEO's Guide to Twitter."
Please Leave a Comment: