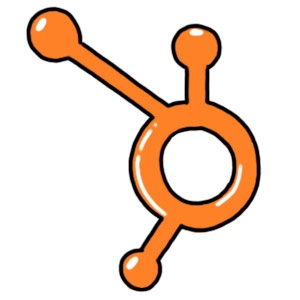 The internet gives you tremendous opportunities for connecting with customers and growing your business. The trick lies in leveraging these opportunities and resources effectively:
You need to figure out who your target customers are and what they need.
You must position your products and services as the answer to those needs.
Track traffic to your website and social media pages and see what interests your visitors most.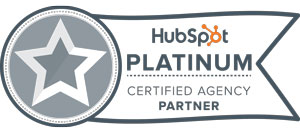 Tribute Media can make it easy for you to do all of the above. One of the most powerful tools in our toolkit is HubSpot. This award-winning software platform is designed specifically for inbound marketing, enabling you to attract more qualified leads and forge stronger bonds with potential and existing customers.
Not sure if HubSpot is right for you? We'll work with you to determine how this platform can help you achieve your marketing goals.
INBOUND MARKETING: A NEW TERM FOR AN OLD IDEA
These days, some people talk about inbound marketing as if it's reinventing the wheel. Admittedly, we might do this a little ourselves (see our Inbound Marketing page for more on that).
But really, "inbound" is just a new term for an old, revered ideal of marketing. In his landmark book Management: Tasks, Responsibilities, Practices (1974), writer and consultant Peter F. Drucker defined marketing's ultimate goal in this way:
The aim of marketing is to know and understand the customer so well that the product and service fit him and sells itself.
Ideally, marketing should result in a customer who is ready to buy. All that should be needed then is to make the product or service available; i.e. logistics rather than salesmanship, and statistical distribution rather than promotion.
That, in a nutshell, is how inbound marketing works. You draw customers to you by addressing their specific needs and concerns. Once you've presented your product/service to them, you not only make a sale but also gain passionate advocates for your business.
A GREAT NEW TOOL FOR THE GREAT OLD IDEA
As a proud HubSpot partner, Tribute Media has a thorough grounding in the platform's many helpful features. With them, we can make it easy to integrate inbound practices into your marketing efforts.
Some important features of HubSpot include:
Tools for optimizing content for search engines and mobile viewing
Automated and customizable

email marketing

features that allow you to reach your target audience better
Streamlined, highly effective tools that give you valuable marketing data in real time
Templates for making landing pages that appeal to different visitors
To learn more about HubSpot and how it can benefit your business, contact us.