Whether you need to get your business online for the first time or you're looking for a more professional web presence that can grow with you as you grow your business, we have template options to get you online fast, and at a lower price-point than a custom-built website.
Unlike do-it-yourself website builders that you'll grow out of when your needs surpass the drag-and-drop tools, these sites are built in Drupal, an enterprise content management system used by Fortune 100 companies—and even a little organization called NASA (ever heard of 'em?)—so you can keep building on, adding features, refreshing your design, and upgrading your site as you grow.
Choose Your TemplaTE
No matter which template you choose, you'll get the following features and benefits:
Blog Feature
Landing Page Template
Contact Form with Notification Emails
Easy-to-Edit Content
Easily Optimized for Search Engines
Enterprise Content Management System
Integration with HubSpot's Free CRM (which we'll set up for you!)
Brochure Template
Starting at $2,250
The Brochure Template is just what is sounds like—a brochure for your business, but on the internet! It's a clean, modern, professional design to show off your business on the web. If you're just getting started online and don't know what you need, this is the perfect place to start, with basic info about your business, a contact form and map to ensure prospects can find you.
This is the Prefect website template for:
Small Businesses
First Websites
"Graduating" from limited do-it-yourself site builders like SquareSpace, Wix, Weebly, or GoDaddy
Anchor Template
Starting at $2,800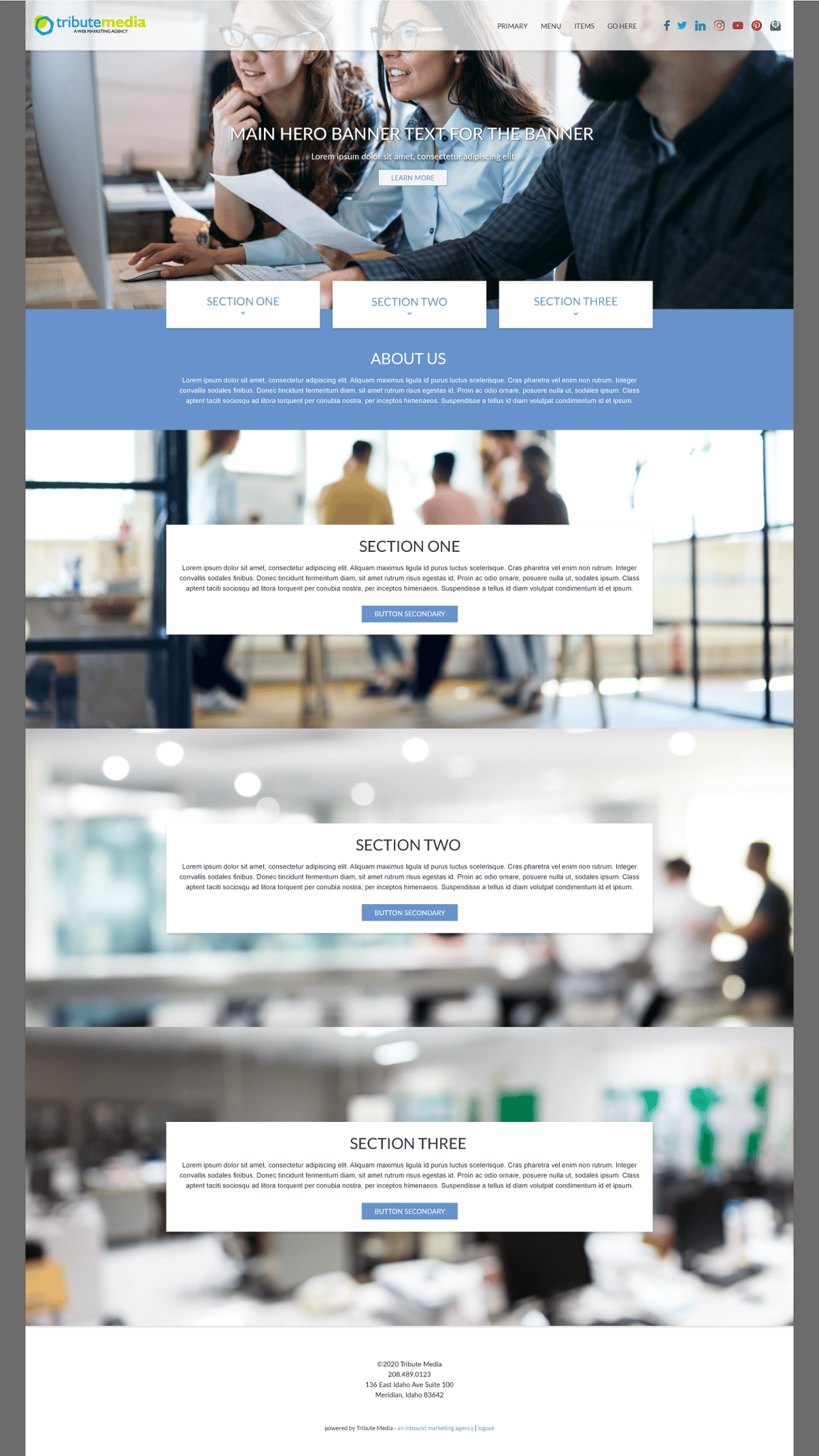 The Anchor Template is great for any industry that offers a key set of services they want to tease the homepage. Hook site visitors and encourage them to move throughout your website and engage with more of your content. This professional design will showcase more of your services, right from the homepage. As people use mobile devices more and more for accessing the web, and social media platforms train us to scroll infinitely, this long page design is super intuitive given the way people navigate websites.
The Anchor template is perfect for:
Small to Medium-sized Businesses
Have multiple services you want to highlights
Website that get a majority of their traffic from mobile devices
Estate Template
Starting at $2,800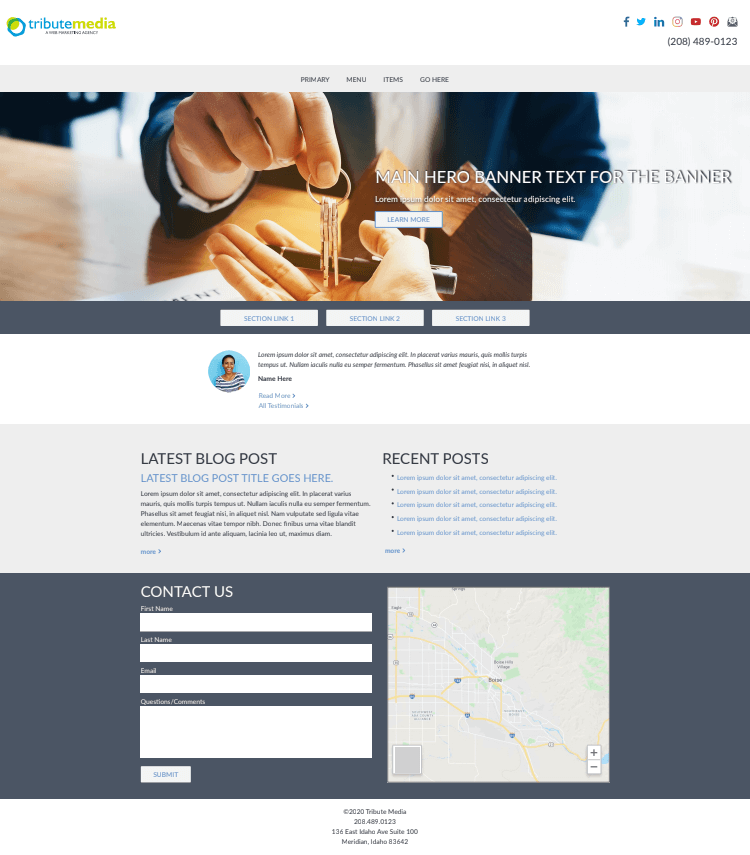 This template includes a testimonial feature and includes a snippet from your most recent blog post, as well as headlines for the last five posts on your homepage. This template is great for business-to-business and professional service providers who rely on referrals and are creating content to showcase their expertise.
The Estate Template is Great for:
Real Estate Agents
Financial Services Providers
B2B and B2C Professional Services
Tucci Template
Starting at $2,000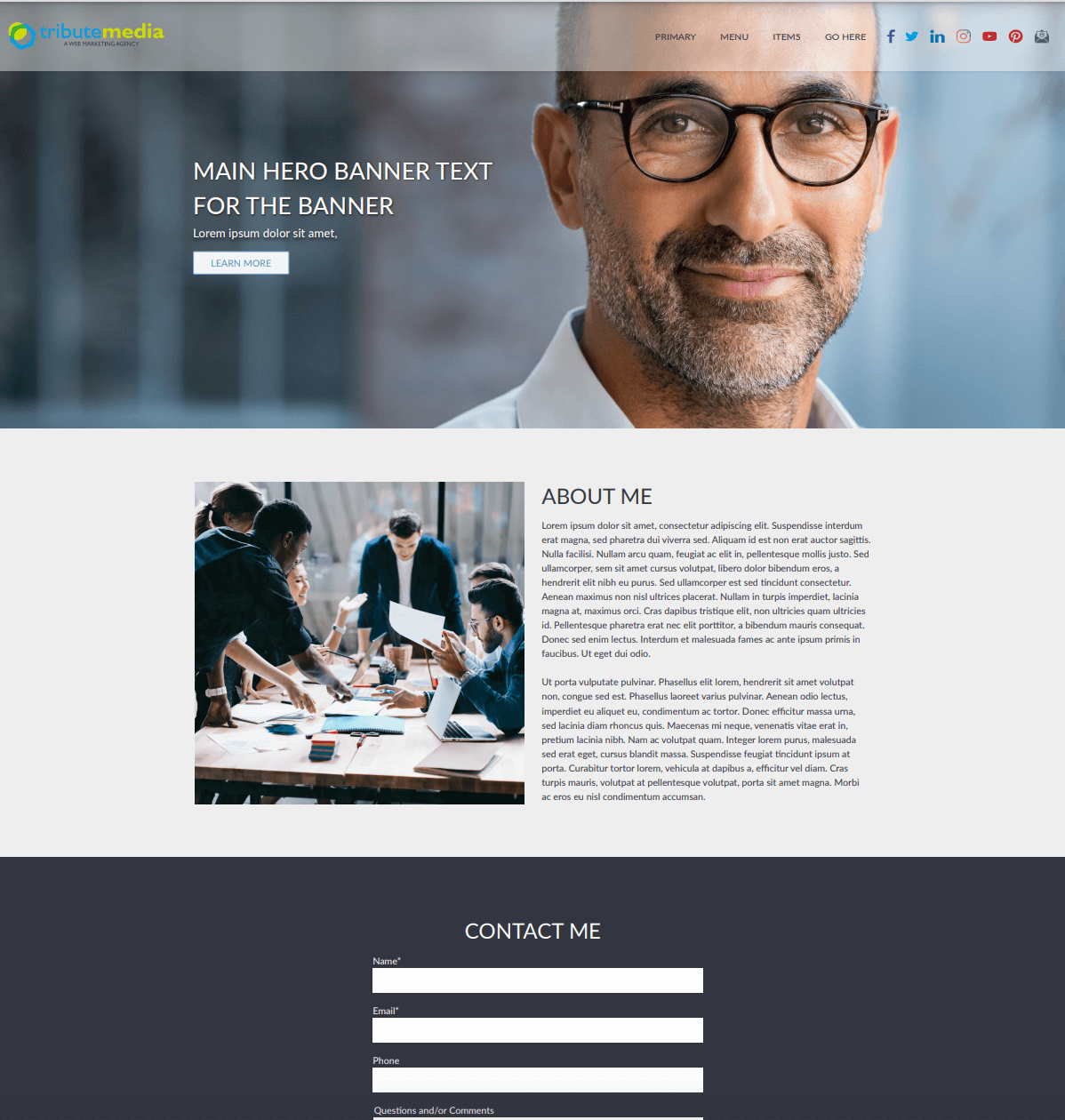 When you are your brand, you need a site that shows you in your best light. The Tucci template is designed with the public figure in mind. Thoughtfully designed to give you a place to share your platform or expertise, the Tucci template inspires engagement with a blog feature and a contact form so people can reach out through your website to book you or engage with you.
This layout was designed especially for:
Authors
Speakers
Coaches & Consultants
Politicians
Portfolio Template
Starting at $4,000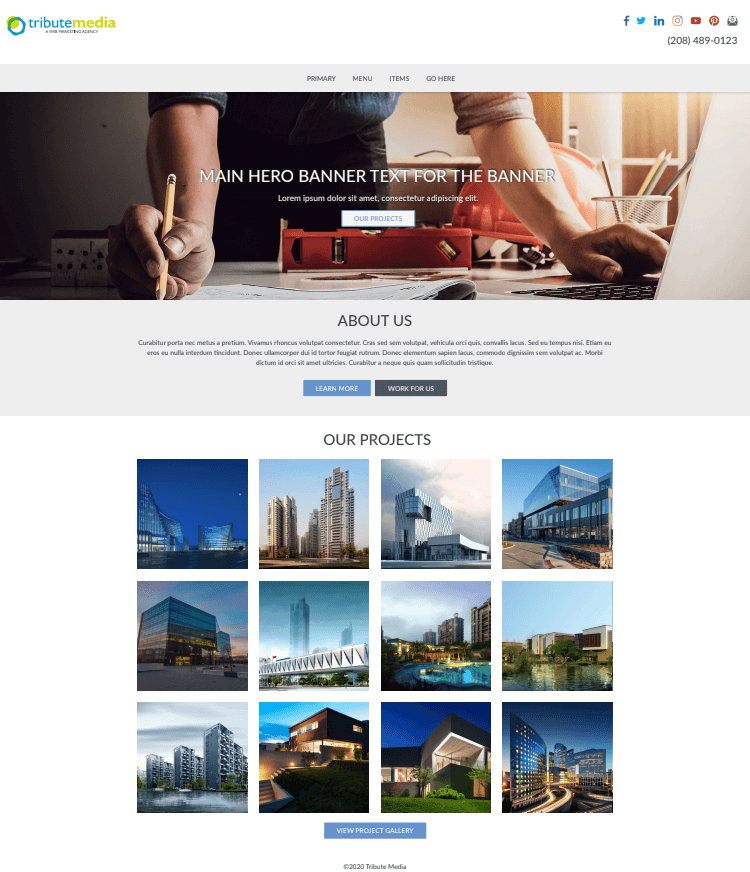 A picture is worth 1,000 words, so when your work speaks for itself, you need to showcase it online. The Portfolio Template includes a photo gallery which can easily be upgraded to a more dynamic project gallery to include details about your work.
The Portfolio Website is a Great Fit For:
Photographers
Artisans & Makers
Architects
Construction Trades
Advanced Blog Template
Starting at $2,500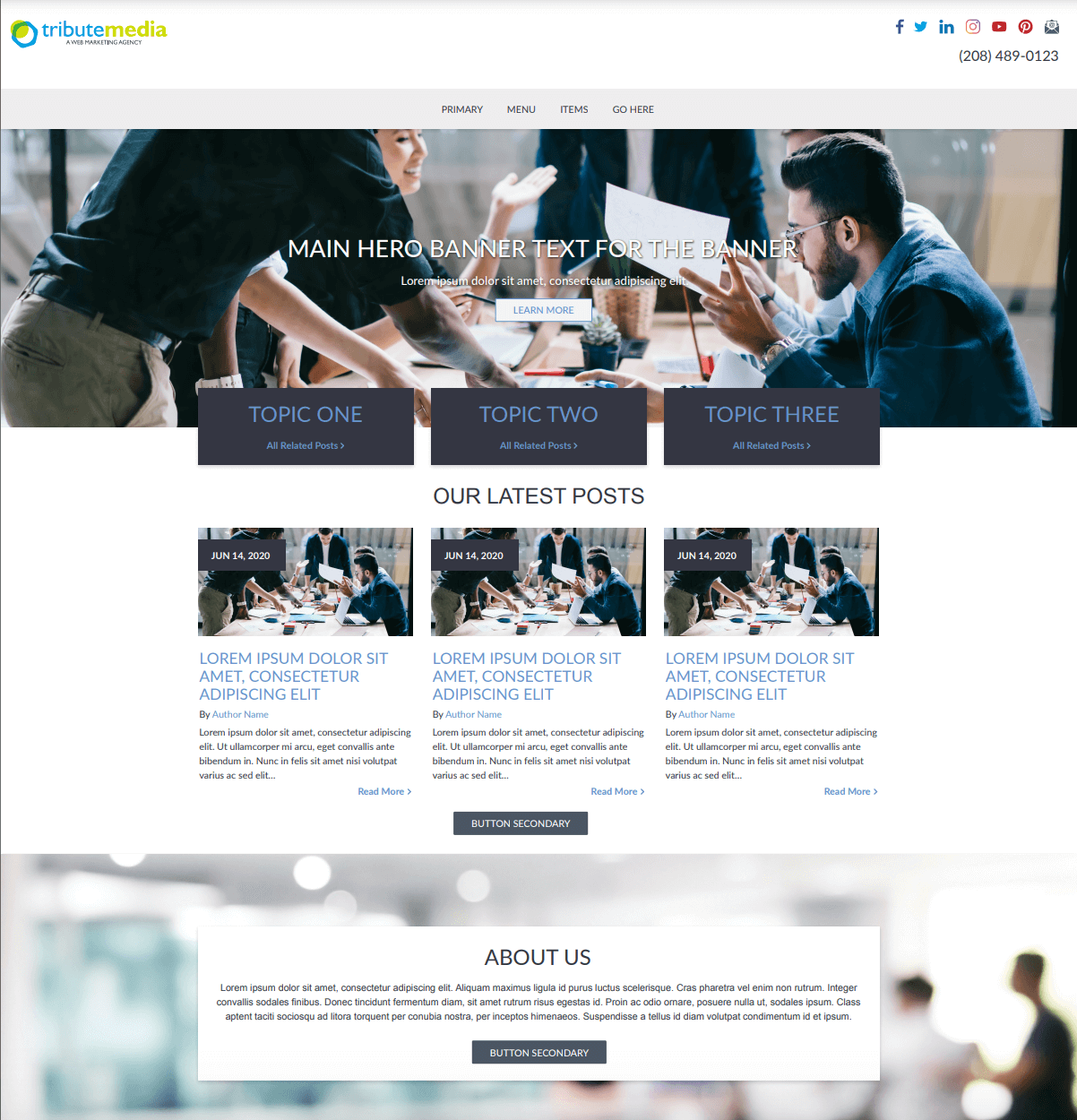 The Advanced Blog Template is certainly more than a blog, but for prolific content creators, it provides a great way to organize a ton of website content by categories or topics to create the best experience for your readers. Whether you're blogging for fun, for profit, providing value or proving your expertise, this template offers an intuitive user experiences for readers and writers alike.
The Advanced Blog Template is made for:
Professional and Amateur Bloggers
Affiliate Marketers
Influencers
Industry Experts and Thought Leaders
Make it Yours
Even though this is a template, we'll add the touches that make it yours. Our art director will take design direction from your brand, pulling colors from your logo and other marketing collateral and choosing a font to complement your existing brand identity. And, of course, with this flexible content management system, you'll be able to re-design and refresh to something more custom in the future, once you start seeing the return on your initial website investment.
Not Sure What YoU Need?
That's OK. That's why you're here and not on a do-it-yourself site. You still get to talk to a real, professional web strategist to help fit your needs with the right template, explain the website build process and timeline, and advise you on what you can do to make this launchpad site successful.