We've made planning your next inbound marketing campaign even easier with an Excel spreadsheet you can use again and again.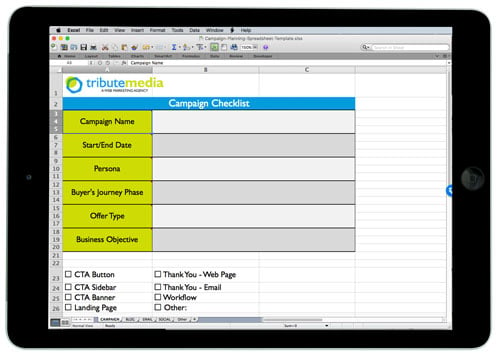 This spreadsheet breaks out each element of a campaign into separate tabs. Campaign overview, blogs, email, social, and a place to track other components of your campaign.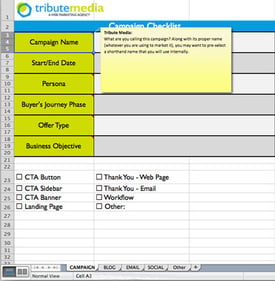 But we didn't stop there. We've included helpful tips on each of the tabs to help you understand and organize your campaign.
Just fill out the form to receive the file. You can save the template and use for all your inbound marketing campaigns.