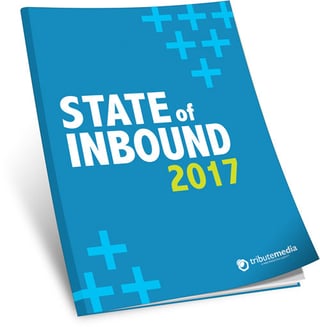 The world's foremost marketers and salespeople have spoken.
Every year, Hubspot consolidates all of the insights they've gleaned from the best and brightest into a master report: The State of Inbound.
In the 2017 State of Inbound Report, you'll find information on:
ROI benchmarks for inbound campaigns

Which channels marketers should add to remain relevant

Data-backed steps for marketing and sales to collaborate better

What disrupters, marketers, and sales reps are facing to-date

And so much more
Unlike other valuable industry reports, this one is free for anyone and everyone who wants to learn from it. Start preparing yourself for the #FutureOfInbound!