Tribute Media Announces Valerie Peterson as Their New President
Posted by Wally Narwhal on Apr 9, 2014, 8:28:00 AM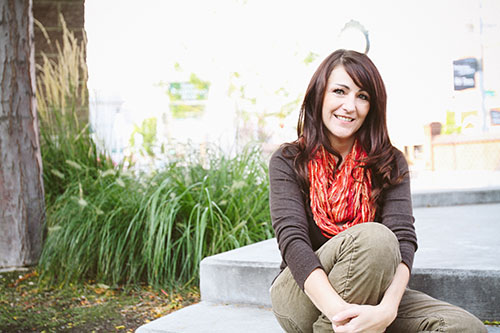 FOR IMMEDIATE RELEASE
April 8, 2014
TRIBUTE MEDIA ANNOUCES VALERIE PETERSON AS THEIR NEW PRESIDENT
Meridian, Idaho- Tribute Media, a Meridian based web design and marketing agency has recently been going through a refresh. Tribute Media is proud to announce the promotion of Valerie Peterson as their new President.
Peterson served as the VP of Sales and Marketing for the company for the past several years. She is valued in the community and by her entire team. She has an impressive background and expertise in business strategy. One of her biggest talents is in helping people succeed. Her leadership skills and engaging personality make her an invaluable asset to the role as the new President of Tribute Media.
"In all my business experience my greatest joy comes from helping people grow. Over the years I have lead teams in different industries but one thing remains the same; people want to succeed. I am excited to work with the great team of professionals at Tribute Media and our clients. We have worked hard over the last few years to improve our business processes, build a strong cohesive team and provide services that our clients are thrilled with. As Tribute Media embarks on our next phase of growth I am excited and honored to be the one to lead this team." – Valerie Petersen
Corey Smith, founder and former president will be taking on a new role for the company as Chief Vision Officer. As Chief Vision Officer, Smith will continue to set the strategic direction of the company, help to develop new products, and develop new go to market strategies. Smith will also function as an evangelist for Tribute Media.
"When I first asked Valerie to join our team I already had the pleasure of knowing her personally as a leader in the business community. Over the last few years she has been a huge asset to me personally and our company as she helped us to grow the business and develop our staff in their respective roles. I am excited about the opportunity to step aside and work on new projects while providing counsel to Valerie and her team. I know through her excellent leadership and business expertise she will take Tribute Media to the next level." – Corey Smith
Tribute Media, founded in 2007, is a web marketing and design agency headquartered in Meridian, Idaho. Tribute Media serves companies across the US, Canada and Australia spanning a number of industries. It is among the fastest growing companies in Idaho and is committed to helping businesses succeed online.
Wally overseas (get it?) fun and silliness at Tribute Media as the company's acting mascot and unicorn of the sea.
Please Leave a Comment: