Be Prepared for Business
Posted by Wally Narwhal on Jan 28, 2014 5:34:00 PM

Having a business is a twenty-four hour job. There are several elements that come into play. Different obstacles will cross your path and you will need to be able to make decisions based on some basic principles. Here are some to keep in mind that will keep you out of trouble.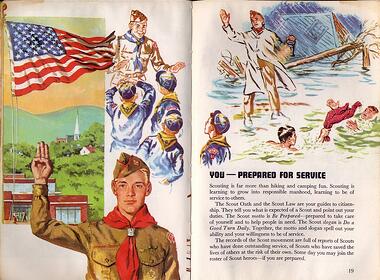 Back Pocket Business Principles:
Tell the Truth
A truthful representation is entirely true and not misleading. This pertains to words and visuals. You have to be transparent. Your image or design should not create a misleading impression about what is your claiming or trying to do.
Yeah Well, Prove It
If you can't prove that something is true, don't say it in any other form of your communication. Opinions fall into the category of sales puffery. Statements of supposed fact must be proven with evidence. The best practice is just to avoid exaggerated claims.
Be Transparent
Disclose all the terms and conditions of promotion. This includes all specifics about how to identify, locate, and contact your business. You will need to have complete details of policies about returns, delivery, extra shipping charges, rebates, refunds, warranties, and guarantees. If you are giving a percentage to a charity through the promotion then you must include all details about the donations related to a sale. All information important to a customer's decision to buy your product should be presented to them before purchase.
Honor It
Do some research and brainstorm before you make an offer to the public. If you offer an item at a wrong price, the law will require that you honor the offer. Be smart. Don't offer a price you can't meet or a service that you cannot provide. If you run out of a product then you owe your consumer an explanation.
Protect Them
At some point, you will collect very private information from your customers. You need to disclose how the information will be used, get their permission, and state how you will safeguard the privacy and security of this data. In most cases this is a requirement of the law.
Remember, don't be a dummy. Do some research and be aware of the state and federal laws that pertain to you and your business. If you are prepared and have these principles in your back pocket, you will conquer any obstacles thrown in your way.
Wally overseas (get it?) fun and silliness at Tribute Media as the company's acting mascot and unicorn of the sea.
Please Leave a Comment: