Free download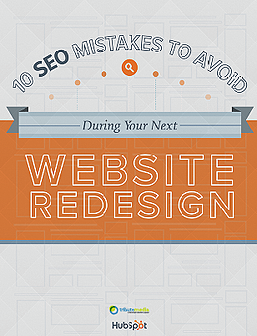 Seach engine optimization can be a bit of a challenge. We get it. You are probably making mistakes in your SEO and don't even know it.
It's time to get the skinny on the things you should do if you are considering a redesign of your website (and you probably should be considering a redesign).
Download our free eBook and Checklist to know what the top 10 SEO mistakes to avoid are when designing your website.
Here's just a sampling:
Starting with SEO in mind.
Getting your 301 redirects right.
Understanding your analytics
Fill out the form and get this very useful guide.